Wendt Pottery Slip Mixer

Anyone can build a slip mixer for a small amount of money when compared to commercially available ones.
I go to http://www.surpluscenter.com/
They have virtually all the motors and other parts I need to build machines at reasonable prices.
This handy machine has been in service for many years, saving much time and trouble when mixing glazes and slip.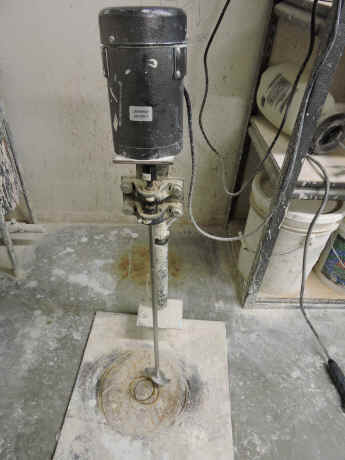 The mixer above is configured to fit a 5 gallon bucket. The motor is 1 hp permanent magnet DC so a router speed control (Harbor Freight item 43060) changes the rotational rate to match the needed speed.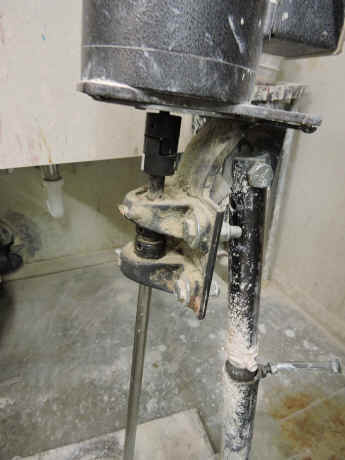 Here you see the jaw coupling that joins the motor to the 1/2″ diameter stainless steel shaft. Two pillow blocks support the shaft.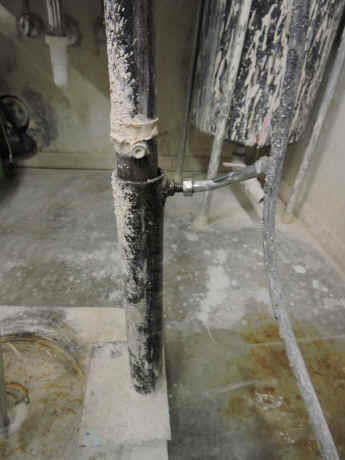 Here you see the simple anchoring system that allows the mixer to be quickly lifted off permitting the bucket to be removed.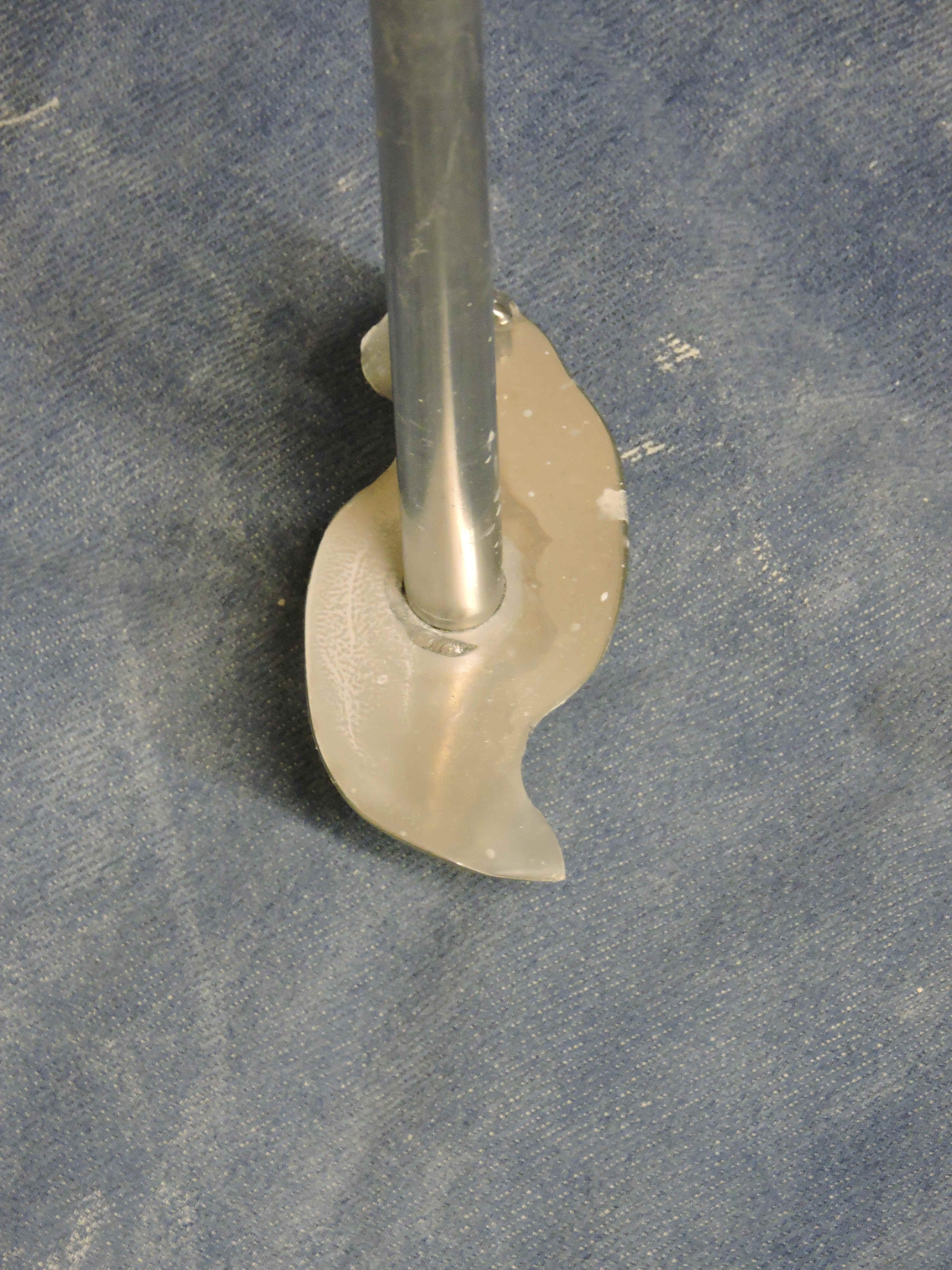 This propeller is made from 1/8″ stainless steel. I drilled a 1/2″ diameter hole in its center and inserted the shaft, welding it with stainless rod on the underside.